Confirmed speakers to date: updated 23Jan2015
Speaker Bios
Work in progress. Please forgive our mess as we build a better Web page . . .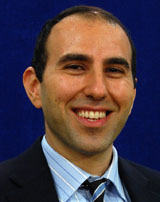 Marvin Ammori is a thought leader in Internet law, best known for his work opposing SOPA and defending network neutrality. Time Magazine calls him "a prominent First Amendment lawyer and Internet policy expert" and the San Jose Mercury News calls him "a well-known advocate for Internet freedom."
He is currently a 2014 Future Tense Fellow at the New America Foundation, one of the nation's most prominent think tanks. He also serves on the boards of the nonprofit advocacy groups Fight for the Future and Demand Progress and also on the Board of Engine Advocacy, a national organization that gives startups a voice in DC . In private practice, he has represented Google, Dropbox, eBay, Automattic, Tumblr, Twitter, and others. While serving as the general counsel for the advocacy group Free Press in 2008, he authored the seminal network-neutrality complaint against Comcast for interfering with the use of BitTorrent software and led the case from its inception to conclusion. He is a graduate of the University of Michigan and Harvard Law School. He also serves as an Affiliate Scholar of the Stanford Law School Center for Internet & Society and is an Affiliate of the Yale Law School Information Society Project.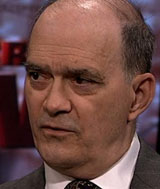 William Binney is a former high-level National Security Agency intelligence official who, after his 2001 retirement after 30 years, blew the whistle on NSA surveillance programs. His outspoken criticism of the NSA during the George W. Bush administration made him the subject of FBI investigations that included a raid on his home in 2007. Even before Edward Snowden's NSA whistle blowing, Binney publicly revealed that NSA had access to telecommunications companies' domestic and international billing records, and that since 9/11 the agency has intercepted some 15 to 20 trillion communications. The Snowden disclosures confirmed many of the surveillance dangers Binney "without the benefit of documents" had been warning about under both the Bush and Obama administrations.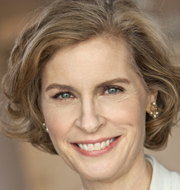 Susan P. Crawford is a professor at the Benjamin N. Cardozo School of Law. She has served as President Barack Obama's Special Assistant for Science, Technolaogy, and Innovation Policy (2009) and is a columnist for Bloomberg View. She is a former Board Member of ICANN, the founder of OneWebDay, and a legal scholar. Her research focuses on telecommunications and information law.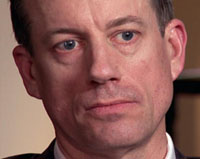 Thomas Drake was a senior executive at the National Security Agency. His first day on the job was 9/11. While at NSA he witnessed massive multi-billion dollar contract fraud, government wrongdoing, the cover up of critical pre- and post-9/11 intelligence, as well as widespread violations of the 4th Amendment and privacy rights of citizens through a super secret mass dragnet surveillance program approved by the White House.
While at the NSA Drake was also a visiting professor of strategic leadership and information strategies at the National Defense University with the Industrial College of the Armed Forces. He worked as a principal in a couple of boutique dot coms specializing in software and systems engineering and information technology. He was at Booz | Allen | Hamilton as a management, strategy and technology consultant and software quality engineer from 1991-1998. From 1992 to 1997, Drake also served as an all-source Intelligence Officer in the US Navy Reserve at the National Military Joint Intelligence Center (NMJIC), Defense Intelligence Agency (DIA) on the ELINT desk, Terrorism Desk, and the Middle East/North Africa Desk. In 1989, he served as an all-source imagery analyst with US intelligence (CIA). Prior to 1989, he served in the US Air Force on active duty as an airborne Cryptologic Linguist specializing in East Germany during the Cold War.
A recipient of several awards for whistleblowing, Drake now writes, speaks and teaches on whistleblowing, the 1st and 4th Amendment, civil liberties, secrecy, surveillance and abusive government power.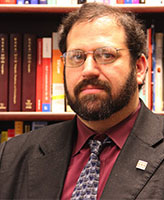 Harold Feld is Public Knowledge's Senior Vice President. Before becoming Senior Vice President at Public Knowledge, Harold worked as Senior Vice President of Media Access Project, advocating for the public interest in media, telecommunications and technology policy for almost 10 years. Prior to joining MAP, Harold was an associate at Covington & Burling, worked on Freedom of Information Act, Privacy Act, and accountability issues at the Department of Energy, and clerked for the D.C. Court of Appeals. He received his B.A. from Princeton University, and his J.D. from Boston University Law School. Harold also writes Tales of the Sausage Factory, a progressive blog on media and telecom policy. In 2007, Illinois Senator Dick Durbin praised him and his blog for "[doing] a lot of great work helping people understand how FCC decisions affect people and communities on the ground."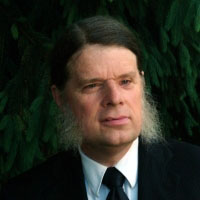 Dan Geer is a computer security analyst and risk management specialist. He is recognized for raising awareness of critical computer and network security issues before the risks were widely understood, and for ground-breaking work on the economics of security. Geer is currently the chief information security officer for In-Q-Tel, a not-for-profit venture capital firm that invests in technology to support the Central Intelligence Agency. In 2003, Geer's 24-page report entitled "CyberInsecurity: The Cost of Monopoly" was released by the Computer and Communications Industry Association (CCIA). The paper argued that Microsoft's dominance of desktop computer operating systems is a threat to national security. Geer was fired (from consultancy @Stake) the day the report was made public. Geer has cited subsequent changes in the Vista operating system (notably a location-randomization feature) as evidence that Microsoft "accepted the paper." In 2011, Geer received the USENIX Lifetime Achievement Award.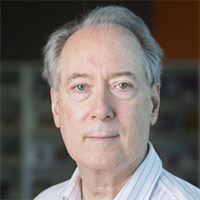 Dan Gillmor teaches digital media literacy at Walter Cronkite School of Journalism & Mass Communication at Arizona State University. He writes regularly for Slate and Medium, and is also a blogger, author, speaker, media investor and co-founder of several online businesses. He is author of two books -- "We the Media: Grassroots Journalism by the People, for the People" and "Mediactive" -- and is working on a new book tentatively entitled "Permission Taken," a look how we can regain control over our technology and communications. More about Dan here (link: http://dangillmor.com/about).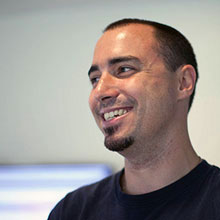 Nick Grossman is General Manager for Policy and Outreach at USV. He works on public policy and regulatory issues that impact USV portfolio companies, open innovation the health of the web. Previously, he led an incubator for technology & media businesses at OpenPlans, which, among other things, pioneered the open311 web standard, founded the largest open source project in the public transit space, and built NYC's real-time bus data platform. Nick is also a visiting scholar at the MIT Media Lab and an affiliate at the Berkman Center for Internet & Society at Harvard Law School. He has a degree in Urban Studies from Stanford University and learned everything he knows about technology from people on the internet and by using view:source. He grew up in Brooklyn and now lives outside of Boston with his wife and two kids.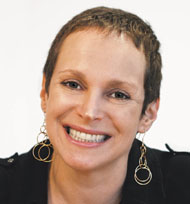 Joanne Hovis directs all of CTC Technology & Energy's business consulting, strategic planning, market assessment, and management consulting work. An attorney with a background in communications and commercial litigation, she is a recognized authority on the broadband market and community broadband topics—and on the evolving role of government in the provision of communications services to the public. Joanne advises public and not-for profit clients regarding strategic and business considerations for building community broadband networks, and provides guidance on funding opportunities including E-rate and other federal programs. She has consulted to the Berkman Center for Internet and Society at Harvard University; the Corporation for Public Broadcasting; the Ford Foundation; the Knight Center of Digital Excellence; and OneCommunity, among other organizations. Joanne serves as President of the National Association of Telecommunications Officers and Advisors (NATOA). She is also a member of the Benton Foundation's Board of Directors, and a charter member of the United States Unified Community Anchor Network (U.S. UCAN) project's Task Force on Community Anchor Network Economic Models.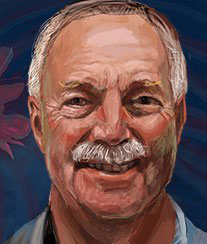 David S. Isenberg, produces F2C: Freedom to Connect. He spent 12 years (1985-1998) at AT&T Bell Labs and AT&T Labs, where he was awarded the title, Distinguished Member of Technical Staff. At AT&T he wrote The Rise of the Stupid Network, which Dale Hatfield, then Chief of the FCC's Office of Engineering and Technology, called, "one of the three works that changed my perception of the telecommunications industry". The essay went viral on the Internet, before AT&T knew much about going viral on the Internet. To make a long story short, Isenberg quit shortly thereafter to found isen.com, LLC, a decidedly independent telecom analysis firm. Since then, he's been a Fellow of the Berkman Center for Internet and Society (2005-2006), and a Senior Advisor to the FCC (2009-2010) to the National Broadband Plan.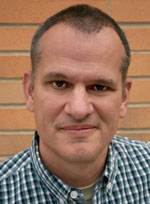 Tim Karr builds on Free Press' grassroots and policy work to promote universal access to open networks and protect free speech everywhere. Before joining Free Press, Tim served as executive director of MediaChannel.org and as vice president of Globalvision New Media. He has also worked extensively as an editor, reporter and photojournalist for the Associated Press, Time, Inc., the New York Times and Australia Consolidated Press. Tim critiques, analyzes and reports on media and media policy for the Huffington Postand on his personal blog, MediaCitizen. When not wrangling with media, Tim is busy chauffeuring his two daughters to soccer matches across northern New Jersey. Follow him on Twitter @TimKarr.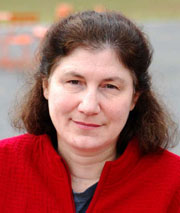 Kate Krauss is currently Executive Director and Founder of the Aids Policy Project. As a member of ACT UP Golden Gate, she organized a diverse, California-wide coalition that succeeded in doubling state funding for the AIDS Drug Assistance Program, tripling the list of drugs available, and restructuring California's AIDS funding priorities.
Katie was one of the first US activists to publicly advocate for AIDS treatment in developing countries. In 2002, she lead a successful international campaign to free Dr. Wan Yanhai, a pioneering Chinese AIDS advocate, from government detention. She continues to work closely with AIDS activists in China and Africa. Her advocacy in China was influential in securing some $90 million for China's AIDS programs and instrumental in the release of two dozen Chinese detained activists.
Katie is also a media strategist who has placed articles in the New York Times, Wall Street Journal, The Washington Post, and many other US and international outlets. She has been interviewed on CNN, NPR, for the Wall Street Journal and the New York Times, etc. Her opinion pieces have been published in the Philadelphia Inquirer and the International Herald Tribune.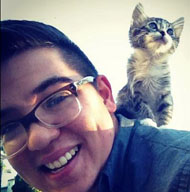 Cayden Mak Cayden Mak is the New Media Director at 18MillionRising.org, where they build tech and design beautiful things to help organize Asian American and Pacific Islander communities online. Their work has long existed at the intersection of social justice and technology, whether it's mapping responses to the Zimmerman verdict or punking the Gap for their international labor abuses. They're particularly interested in understanding how technology shapes our collective political imagination, both online and off. They are finishing up a Master of Fine Arts in digital media at the University at Buffalo, State University of New York, with a focus on visual culture and new media organizing.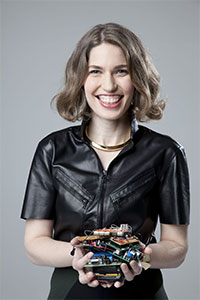 Hilary Mason is Founder and CEO of Fast Forward Labs, an independent machine intelligence research lab, and Data Scientist in Residence at Accel Partners. Previously, Hilary was Chief Scientist at bitly. She co-hosts a DataGotham, a conference for New York's home grown data community, and co-founded HackNY, a non-profit that helps engineering students find opportunities in New York's creative technical economy. Hilary served on Mayor Bloomberg's Technology Advisory Board, and is a member of Brooklyn hacker collective NYC Resistor.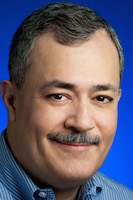 Milo Medin is Vice President, Access Servicesat Google. He has been part of the Internet development community for more than 25 years. He is currently the vice president of access services at Google, where he oversees the company's Gigabit Fiber to the Home project and other efforts to improve access to the Internet.
Prior to joining Google in 2010, he was founder and CTO of M2Z Networks, a company that sought to deploy a national broadband wireless network system that will expand consumer network access by providing nationwide portable broadband service that was also to help bridge the digital divide.
He was co-founder and the Chief Technology Officer of Excite@Home, where he led the development of the company's national infrastructure, and helped deliver the first large scale residential broadband access service in partnership with major cable operators.
Earlier, Milo worked at NASA's Ames Research Center, where he managed the primary west coast interconnect for the Internet, and architected and managed the global NASA Science Internet. Before NASA, while enrolled at UC Berkeley, he worked at the Lawrence Livermore National Laboratory, programming high performance computers in support of various Defense Programs.
Milo holds a bachelors degree in computer science from UC Berkeley. He has participated in a number of public policy forums, including two National Academy of Sciences panels and a variety of TechNet initiatives, and given testimony in Congress and before the Federal Communications Commission on Broadband technology policy. He has received two patents in the field of network access technology.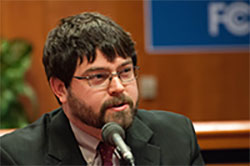 Chris Mitchell
is the Director of the Telecommunications as Commons Initiative with the New Rules Project of the Institute for Local Self-Reliance. He has worked as a server administrator, web geek, and in automated quality assurance for software. He earned a Master's degree in Public Policy from the Hubert Humphrey Institute of Public Affairs at the University of Minnesota and a Bachelor's degree in Political Science from Macalester College. Mitchell is a leading national expert on community broadband and speaks at conferences across the United States on the subject, occasionally to directly debate opponents of public ownership.
On a day-to-day basis, Mitchell runs MuniNetworks.org, the comprehensive online clearinghouse of information about community broadband. His research and reports are available online at http://www.newrules.org/publications/information. In May, 2010, he published the comprehensive report on publicly owned broadband networks titled "Breaking the Broadband Monopoly: How Communities Are Building the Networks They Need. In April 2011, Mitchell released the Community Broadband Map, the first map to plot all the wired community owned networks in the nation. (photo credit: Glenn Ricart)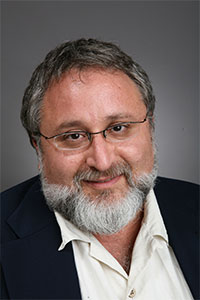 Eben Moglen is Executive Director of the Software Freedom Law Center and Professor of Law and Legal History at Columbia University Law School. He has represented many of the world's leading free software developers. Professor Moglen earned his PhD in History and law degree at Yale University during what he sometimes calls his "long, dark period" in New Haven. After law school he clerked for Judge Edward Weinfeld of the United States District Court in New York City and for Justice Thurgood Marshall of the United States Supreme Court. He has taught at Columbia Law School since 1987 and has held visiting appointments at Harvard University, Tel Aviv University and the University of Virginia. In 2003 he was given the Electronic Frontier Foundation's Pioneer Award for efforts on behalf of freedom in the electronic society. Professor Moglen is admitted to practice in the State of New York and before the United States Supreme Court.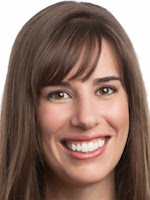 Sarah Morris is senior policy counsel for the Open Technology Institute at New America Foundation. She assists in the research and development of policy proposals related to open technologies, broadband access, and emerging technological issues.
 
Prior to joining New America Foundation, Ms. Morris served as a Google Policy Fellow with the Media Access Project, where she assisted with research and drafting of FCC comments on issues including media ownership, the open Internet and retransmission consent. She earned a B.A. in Political Science and English from the University of Nebraska-Lincoln, and a J.D. and LL.M. in Space and Telecommunications Law from the University of Nebraska College of Law, completing her thesis on privacy and security concerns related to Smart Grid technology.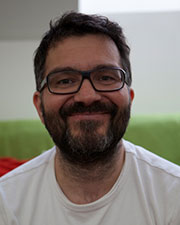 Friedrich Moser is a documentary film producer, director and cinematographer based in Vienna, Austria. Friedrich's films have been broadcast in Germany, France, Italy, Spain and several other European countries. His feature documentary THE BRUSSELS BUSINESS (2012) - the first film delving into the murky world of lobbying in the EU capital Brussels - saw festival appearances, theatrical releases and special screenings across the EU. Friedrich's most recent work is A GOOD AMERICAN, the story of former Technical Director of NSA Bill Binney and a surveillance program called ThinThread. The film will have its first public appearance in Spring 2015 and theatrical release in Fall of 2015, accompanied by a political campaign. Projects in development include THE UNTOLD STORY OF THE INTERNET (3-part-TV-series), INTELLIGENCE INC. (mapping the transatlantic military industrial intelligence complex) and THEORY AS WARFARE (about the instrumentation of economic theories by special interest groups). Friedrich holds an MA in Contemporary History from Salzburg University. After two years as TV journalist in Italy he founded blue+green communication, a documentary film production company. Since having attended the Documentary Campus, the European masterclass for non-fiction filmmaking, in 2008, Friedrich works on international topics. Favorite fields are current affairs, science and history. Other work includes lecturing on documentary filmmaking & contemporary history at the University of Vienna / Department for Economic and Social History.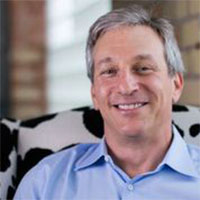 Elliot Noss is CEO of Tucows. Tucows challenged how software was distributed in the 1990s and how domain names were offered and managed in the 2000s and is challenging how mobile phone service is provided today.For nearly twenty years, Elliot has loved and championed the Internet as the greatest agent of positive change the world has ever seen. Through his role at Tucows, his involvement in ICANN and his personal efforts, he has lobbied, agitated and educated to promote this vision and protect an Open Internet around the world. Elliot has been sitting in the same chair at Tucows for over fifteen years and finds every year more exciting than the previous!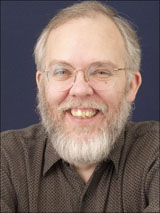 David P. Reed is an American computer scientist, educated at the Massachusetts Institute of Technology, known for a number of significant contributions to computer networking and wireless communications networks. He was involved in the early development of TCP/IP, and was the designer of the User Datagram Protocol (UDP), though he finds this title "a little embarrassing". He was also one of the authors of the original paper about the end-to-end principle, End-to-end arguments in system design, published in 1984. Reed is an Adjunct Professor at the MIT Media Lab in the Viral Communications group and is one of six principal architects of the Croquet project (along with Alan Kay, Julian Lombardi, Andreas Raab, David A. Smith, and Mark McCahill). He is also on the advisory board of TTI/Vanguard.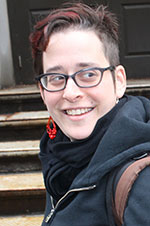 Hannah Sassaman is a longtime media justice organizer. As the Policy Director at Media Mobilizing Project, Hannah leads the CAP Comcast (http://www.capcomcast.org) Campaign for MMP, which focuses on helping our communities design and demand what they need to communicate when cities and states renegotiate telecom franchise agreements. As the Campaign Director at the Prometheus Radio Project, Hannah helped lead and design the grassroots organizing and legislative strategy that resulted in the passage of the Local Community Radio Act – a bill that opened up the FM dial to thousands more community radio stations nationwide. Hannah is a member of the Board of Directors of Allied Media Projects, a trustee at the Valentine Foundation, the mom of incredible toddler Sara Bela Sassaman Marcus, and the partner of brilliant community programmer Josh Marcus.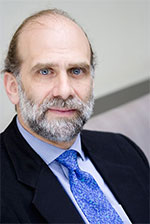 Bruce Schneier Bruce Schneier is an internationally renowned security technologist, called a "security guru" by The Economist. He is the author of 12 books -- including Liars and Outliers: Enabling the Trust Society Needs to Survive -- as well as hundreds of articles, essays, and academic papers. His influential newsletter "Crypto-Gram" and blog "Schneier on Security" are read by over 250,000 people. Schneier is a fellow at the Berkman Center for Internet and Society at Harvard Law School, a program fellow at the New America Foundation's Open Technology Institute, a board member of the Electronic Frontier Foundation, and an Advisory Board member of the Electronic Privacy Information Center. He is also the Chief Technology Officer of Co3 Systems, Inc. (photo credit: Ann De Wulf)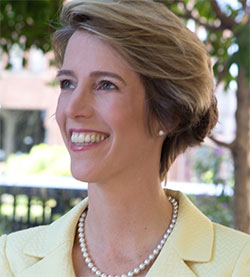 Zephyr Teachout is an organizer, educator, and scholar. She is a constitutional and property law professor at Fordham LawSchool. She is a deeply experienced leader in the fights for economic and political equality and against concentration of wealth and control in the hands of the few. Teachout is best known for her efforts to limit the influence of money on politics. Her arguments were cited in the Citizens United case by Supreme Court Justice John Paul Stevens. She is one of the leading legal experts on corruption. She has worked on political campaigns at every level. She was head of online organizing for Howard Dean's 2004 presidential campaign. After the market crash of 2008, Teachout co-founded a group dedicated to breaking the power of Wall Street banks.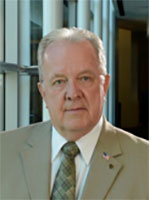 Kirk Wiebe led a team of NSA analysts that received the National Meritorious Unit Citation from the Director of the Central Intelligence Agency, and he was awarded the Meritorious Civilian Service Award, the NSA's second highest honor, for important work done on foreign strategic weapons systems.
Upon retiring from NSA, Kirk joined two colleagues in the formation of a small consulting business focused on helping U.S. government agencies with issues involving the analysis of "big data", a byproduct of the Information Age. In 2002, Kirk, along with fellow NSA retirees Bill Binney and Ed Loomis, and former senior staffer on the House Permanent Select Subcommittee on Intelligence, Diane Roark, initiated a Dept. of Defense Inspector General complaint about mismanagement and the waste of hundreds of millions of dollars at the National Security Agency. Kirk and his colleagues, along with former NSA executive Thomas Drake, continue to actively advocate through affidavits to lawsuits, the media, and through personal appearances for justice and legislation to rein in the NSA's violations of the U.S. Constitution.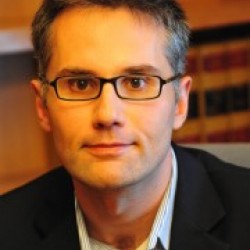 Matt Wood helps shape the Free Press policy team's efforts to protect the open Internet, prevent media concentration, promote affordable broadband deployment and prioritize a revitalized public media. Before joining Free Press, he worked at the public interest law firm Media Access Project and in the communications practice groups of two private law firms in Washington, D.C. Before that, he served as editor-in-chief of the Harvard Civil Rights-Civil Liberties Law Review, worked for PBS, and spent time at several professional and college radio and television stations. Matt earned his B.A. in film studies from Columbia University and his J.D. from Harvard Law School.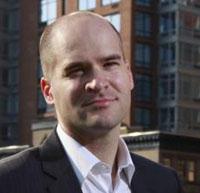 Aaron Wright is Director of the Start-Up Clinic at Cardozo Law School. He an expert in corporate and intellectual property law, with extensive experience in Internet and new technology issues. He co-founded wiki-based website ArmchairGM, which was sold to Wikia, Inc., the 17th largest website in the world. At Wikia, he handled a range of legal issues for a rapidly growing start-up, developed and implemented a number of key product features (including the development of an open source search engine), and negotiated several business development deals with leading media companies.

After Wikia, Wright clerked for the Honorable William J. Martini of the U.S. District Court for the District of New Jersey and worked as an associate at several prominent New York law firms, including Patterson Belknap and Jenner & Block. He received his J.D. cum laude from the Benjamin N. Cardozo School of Law, where he served as the editor-in-chief of the Cardozo Law Review.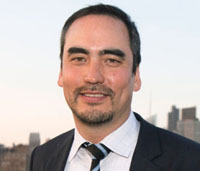 Tim Wu is a Professor of Law at Columbia Law School and former chair of media reform group Free Press. He is best known for coining the phrase "network neutrality." Wu is a scholar of the media and technology industries. His academic specialties include antitrust, copyright and telecommunications law. In 2013, Wu was named to National Law Journal's "America's 100 Most Influential Lawyers." Additionally, Wu was named one of Scientific American's 50 people of the year in 2006, and in 2007 Wu was named one of Harvard University's 100 most influential graduates by 02138 magazine. His book The Master Switch was named among the best books of 2010 by The New Yorker magazine, Fortune magazine, and Publishers Weekly. In 2014, Wu ran for Lieutenant Governor of the State of New York.