Speakers
Confirmed speakers to date: updated 25 March 09
Speaker Bios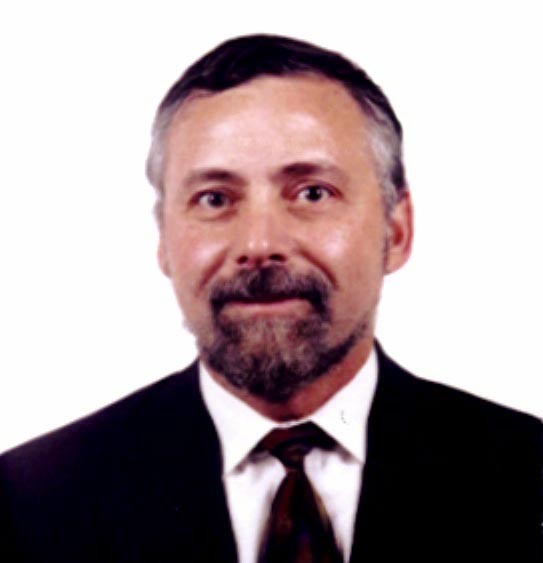 Jim Baller is president of the Baller Herbst Law Group, a national law firm based in Washington, DC, and Minneapolis, MN. The firm specializes in communications and related matters, including telecommunications, cable television, high-speed data communications, the Internet, wireless communications, right-of-way management, pole and conduit attachments, barriers to the public-sector entry into communications, bankruptcy, privacy, and antitrust. He is also the founder of the US Broadband Coalition, a large and diverse consortium of organizations that are working toward the development of a comprehensive national broadband strategy. Baller works regularly with multi-disciplinary teams of experts to assist local and regional government entities in making comprehensive telecommunications plans, developing state-of-the-art communications networks, developing strategic partnerships, and integrating right-of-way and zoning ordinances.
Ken Biba is a co-Founder and Chief Technical Officer of Novarum, an advisory firm specializing in wireless data networks. Ken has over 30 years experience in the network information systems industry combining a background of general management with a strong product and marketing focus in network systems and information security. Ken was an early engineer of the Internet in 1975. He has co-founded and managed four notable networking companies-Sytek, which was focused on cable TV-based local and metropolitan data networks, Agilis which delivered the first wireless handheld computers, Xircom, which pioneered local area networks for mobile computing, and Vivato, which was focused on scaling Wi-Fi infrastructure to cover campuses and metropolitan areas. Ken's perspective as CEO, board member of public and private companies, and as a technologist brings unique insight to the business, market and technology of bringing useful wireless solutions to users. Ken has a Bachelor of Science in Physics (Magna Cum Laude, Tau Beta Pi) and a Master of Science in Computer Science from Case Western Reserve University.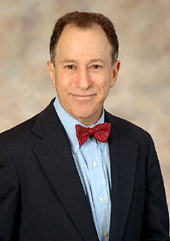 Thomas Cohen is a partner in law firm Kelley Drye's Washington, D.C. office. His practice focuses on matters involving communications, including telecommunications, wireless and media, the Internet, privacy and government relations.
Mr. Cohen has more than 30 years of experience in the communications/telecommunications industry sector, first as a government policy maker, serving for over a decade as assistant general counsel for legislation at the Federal Communications Commission (FCC) and as senior counsel for the Senate Commerce Committee. He then was a founder and principal in firms assessing and developing communications/telecommunications properties and advising businesses. At Kelley Drye, Mr. Cohen assists clients with a variety of aspects of communications law, including federal and state administrative and legislative advocacy, business-related legal matters and litigation.

Geoff Daily is a contributing editor for StreamingMedia.com, and contributes regularly to EMedia, EventDV, and EContent magazines, writing about the business of online video, the future of optical media, the event video industry, and digital content distribution. He's also editor of App-Rising.com, a daily blog on the intersection of broadband networks, applications, and policy. He's a big believer in the power of broadband and eagerly engages with fellow broadband believers, including network operators (especially those deploying FTTH), applications developers, and community leaders, about how the use of broadband can revolutionize society.

Timothy Denton began his term as Commissioner of the Canadian Radio-television and Telecommunications Commission on August 1, 2008. He has broad experience in legal and policy matters in the areas of telecommunications, broadcasting and the Internet. Most recently, Denton has been involved in the governance of the domain name industry through his work with ICANN and as a director of the Canadian Internet Registration Authority. Between 1996 and 1998, he served as the first solicitor of the Canadian Association of Internet Providers. As a policy advisor to the Minister of Communications from 1985 to 1987, he played a leading role in the creation of the Broadcasting Act and later contributed to the creation of the Telecommunications Act. He helped introduce competition in the long-distance telephone market as counsel to the Canadian Consumers' Association, and served as Assistant to the CRTC's Vice-Chair of Telecommunications between 1978 and 1980.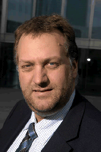 Benoît Felten is a senior analyst in Yankee Group's Research group with expertise in Fibre to the Home/Business, both commercial and municipal projects, business models and economic and societal impact. He helps operators, vendors and end user businesses to understand the trends in the evolution of broadband connectivity and the drivers for adoption. His current work focuses on business models around commercial FTTH, public/private partnership mechanisms for local and national governments, services over very high bandwidth access and the economic and social impact of very high broadband. Before Yankee Group, Felten was at Arcome, a French telecom consultancy and analysis firm. He also writes the Fiberevolution blog in which he expresses some of his views on fiber to the home across the world.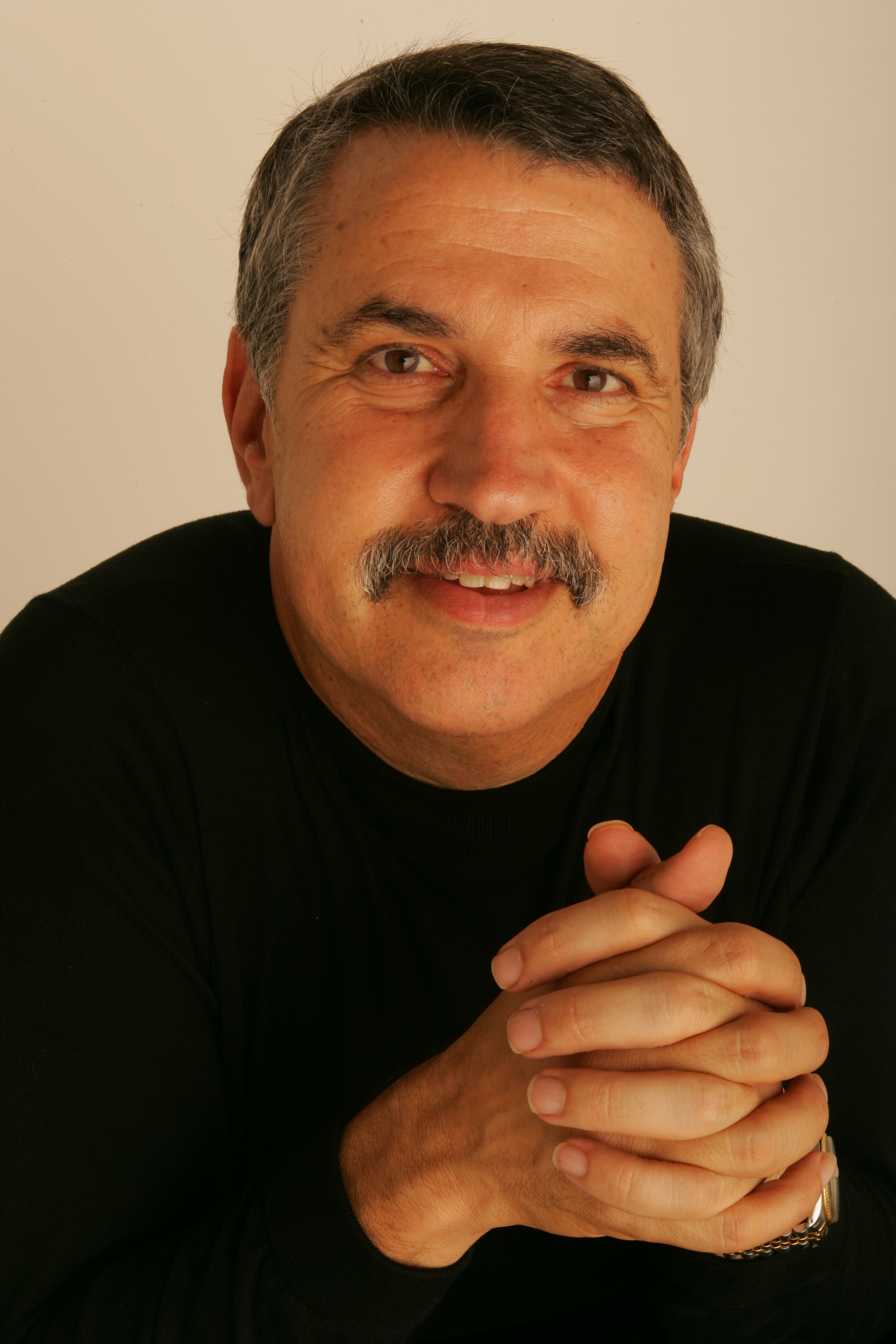 Thomas L. Friedman, the foreign-affairs columnist for The New York Times, is a three-time Pulitzer Prize winner and the author of From Beirut to Jerusalem
; The Lexus and the Olive Tree: Understanding Globalization
; The World Is Flat 3.0: A Brief History of the Twenty-first Century
; and Hot, Flat, and Crowded: Why We Need a Green Revolution–and How It Can Renew America
. He lives in Bethesda, Maryland, with his family.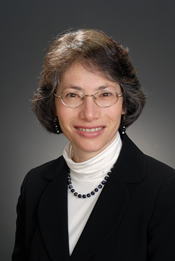 Sharon E. Gillett was appointed by Governor Deval Patrick in the spring of 2007 to head the Massachusetts Department of Telecommunications and Cable. As Commissioner, Ms. Gillett oversees all state regulatory functions pertaining to telecommunications and cable services, including promoting competition and consumer protection and responding to carrier and consumer inquiries and complaints. She also advises the state on broadband policy.
Ms. Gillett serves on the Telecommunications Committee of the National Association of Regulatory Utility Commissioners (NARUC), as well as the advisory council for the federal Telecommunications Relay Service Fund, which supports telecommunications access for people with hearing and speech disabilities. She is also a member of NARUC's Ad Hoc Committee on National Wireless Consumer Protection.
Prior to serving in state government, Commissioner Gillett was a Principal Research Associate at the Massachusetts Institute of Technology (MIT) where she chaired the Broadband Working Group of MIT's Communications Futures Program and taught courses on telecommunications and Internet policy. She also conducted research on municipal broadband and its economic impact and served on Boston Mayor Thomas Menino's Wireless Broadband Task Force. Commissioner Gillett received her MBA and MS in Technology and Policy from MIT and her AB in Physics from Harvard.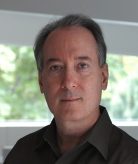 Dan Gillmor is Director of the Knight Center for Digital Media Entrepreneurship, a new project of the Walter Cronkite School of Journalism & Mass Communication at Arizona State University. He is also involved in citizen-media efforts, and is a blogger, author, media investor and co-founder of several online businesses. He spent almost 25 years in the newspaper business, and is proud of it.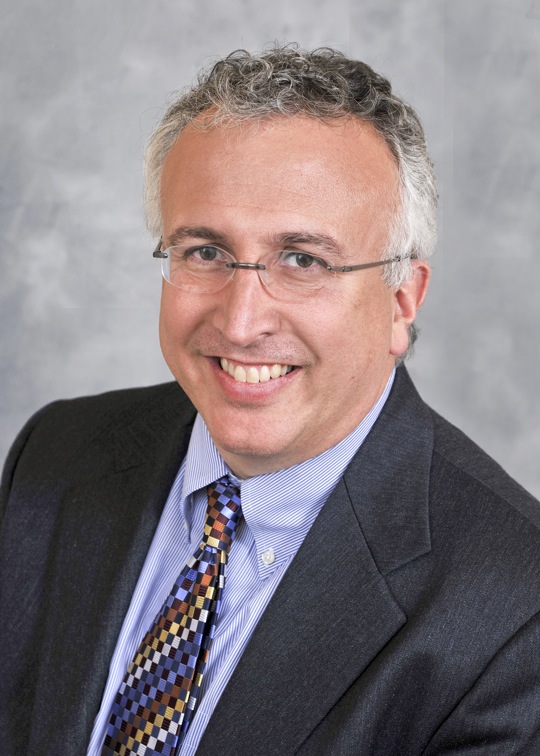 Lev Gonick has been teaching, working, and living on the Net since 1987. Lev Gonick is vice president for information technology services and chief information officer at Case Western Reserve University in Cleveland, Ohio. He is co-chair of the CIO Executive Council's higher education committee. He is also the founder of OneCleveland now known as OneCommunity, the award winning project to create a connected community throughout Northeast Ohio through high speed wired and wireless network connectivity. He is the Chairperson of the New Media Consortium's New Horizon Project providing an annual environmental scan of new technologies and their potential impact on the academy. Additionally, Dr. Gonick previously served as president of the board of the New Media Consortium. In 2007, he and Case Western Reserve University were recognized with a ComputerWorld Laureate for launching the Cleveland 2.0 project to leverage technology to address community priorities. This included the much referenced launch of Cleveland+ in SecondLife. In 2006, he was recognized by ComputerWorld as a Premier 100 IT leader and honored in the same year by CIO magazine with a CIO 100 Award. He also serves on the board of the National LambdaRail (NLR), the nation's next generation advanced networking research effort. Finally, he serves on numerous community Boards including the Museum of Contemporary Art, Cleveland and the Bellefaire JCB for Children, and Lawrence School for Dyslexic and other differently-abled learners.

Dewayne Hendricks is CEO of the Dandin Group, Inc. Dandin Group offers a comprehensive range of products and services, including research and product development, for wireless communications via the Internet. The Dandin Group will begin to deploy the first exclusively wireless Internet based communications system, including voice, data and video, in the Kingdom of Tonga later this year. He is also an active member of the Federal Communications Commission Technological Advisory Council (FCC/TAC). Prior to forming Dandin Group, Hendricks was the General Manager of the Wireless Business Unit for Com21, Inc. He joined Com21 following an opportunity to participate as the Co-Principal Investigator in the National Science Foundation's Wireless Field Tests for Education project. The project successfully connected remote educational institutions to the Internet. The test sites ranged from rural primary schools in Colorado, USA to a University in Ulaan Bataar, Mongolia. Hendricks was the CEO and co-founder of Tetherless Access Ltd., one of the first companies to develop and deploy Part 15 unlicensed wireless metropolitan area data networks using the TCP/IP protocols. He has participated in the installation of these networks in other parts of the world including: Kenya, Tonga, Mexico, Canada and Mongolia. He has been involved with radio since receiving his amateur radio operator's license as a teen.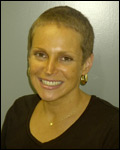 Joanne Hovis, an attorney with a background in communications and commercial litigation, is President of Columbia Telecommunications Corporation (CTC), a national, public interest, communications engineering and consulting firm. She leads the company's work for non-profit organizations, public interest organizations, and academic and think-tank institutions. She also oversees CTC's educational offerings and training programs, which are offered by several Universities.
Hovis is a recognized authority on municipal and community broadband topics–and on the evolving role of government in the provision of communications services to the public. She leads the CTC team that advises the Cities of San Francisco, Seattle, Tucson, and Portland regarding fiber-to-the-premises networking. She has advised numerous other local governments and non-profits regarding community fiber and wireless networking, including the William Penn Foundation; the Institute for Next Generation Internet; the University of Illinois; and the Metropolitan Washington Council of Governments. Hovis also oversees all ongoing research and analysis for local government clients and frequently provides policy and business analysis on large CTC projects such as the regional, interoperable public safety communications network currently under development in the Washington, DC metropolitan area.
Currently, she serves on the Board of Directors of NATOA, the National Association of Telecommunications Officers and Advisors, the national association that represents local governments and promotes community interests in communications matters. In that capacity, she has advised NATOA and the national municipal/county associations regarding the FCC's proposed national public safety broadband wireless network. As a NATOA Director, Hovis has also been active in the discussions in Washington regarding the broadband provisions of the 2009 "stimulus" bill and the United States Broadband Coalition.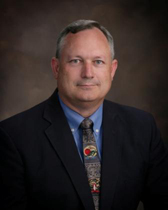 Terry Huval has served as Director of Lafayette Utilities System (LUS) since 1994. In 1998, Huval was instrumental in convincing city leaders to build a fiber ring around the city, making Lafayette one of a handful of cities offering high speed broadband technology to businesses and schools. Today, Huval is leading an initiative to bring broadband fiber directly into the home. LUS's proposed Fiber-to-the-Home (FTTH) initiative will offer high-speed cable, Internet and digital phone service to the residents and businesses of Lafayette through the use of fiber optics technology. The project has garnered a ground swell of local support and international attention. Upon completion of its current implementation, Lafayette will distinguish itself as one of the largest cities in the United States to operate a municipally owned FTTH system. Deeply engaged in the local Cajun culture, Huval is the leader of one of the most established and recognized Cajun bands in the area, the Jambalaya Cajun Band. In 2007, Terry was inducted into the Cajun French Music Association Hall of Fame.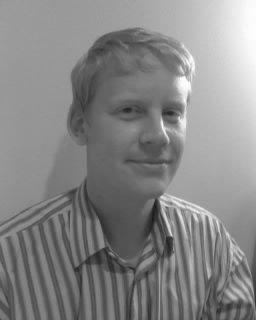 Nathaniel James is the Program and Outreach Manager for the Media and Democracy Coalition. Nathan James has run field campaigns, trained and managed field staff, and managed detailed budgets and reporting databases with FieldWorks, MoveOn.org, Grassroots Campaigns, Inc. and the Fund for Public Interest Research. Nathan has been an active volunteer with the Seattle Independent Media Center, Studio X Community Internet Radio, Reclaim the Media, and has provided strategic consultation at Microsoft and for Greenpeace International. Nathan earned a masters degree in Media and Communication Regulation and Policy from the London School of Economics and Political Science in December 2006. As the Program and Outreach Manager, Nathan is responsible for managing the Coalition's internal communications platforms, developing and managing special projects, building the Coalition's visibility and organizational relationships, and providing technical and logistical support to Coalition partners and staff.

Paul Kapustka is editor, publisher and CEO of Sidecut Reports. Most recently, he served as managing editor and staff writer for the GigaOM and NewTeeVee blogs; prior to that, he was vice president for online content at Pulvermedia, where he produced the VONosphere news site. Old-school networking industry types may remember Kapustka from his numerous editorial posts inside the CMP Media empire, most recently as editor of the Networking Pipeline and Advanced IP Pipeline web sites, or further back in stints at InternetWeek, CommunicationsWeek, Open Systems Today! and Unix Today! During the first bubble, Kapustka was an online columnist for the original Red Herring before moving on to become an editor-at-large for optical networking news site Light Reading.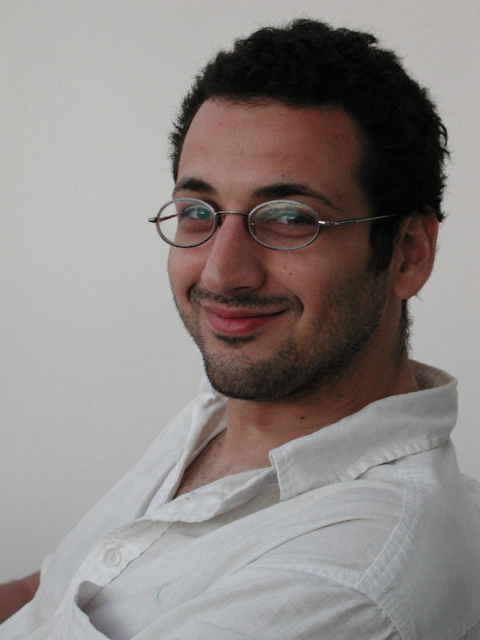 L. Aaron Kaplan studied mathematics and computer sciences in Vienna, Austria. He is Unix user and programmer, and has been working for major telecoms, IBM, ESA, banks and the oil industry mostly doing Unix programming since 1997. Aaron is also one of the founders of FunkFeuer.at, the first fully meshed, free wireless community network in Austria. FunkFeuer spread over into different cities and the Vienna FunkFeuer now covers an area of roughly 50km diameter. (Here's a map of the network.)
Currently Aaron is working on the OLSR-NG project in order to enhance the possibilities and scalability of the OLSR (RFC 3626) mesh routing protocol. Apart from these open source activities, Aaron works at nic.at, the Austrian domain registry. There he is responsible for setting up a national CERT. He will discuss how Vienna Austria's community-built, community-owned, 500-device, 30-km diameter, Wi-Fi mesh network, free-of-charge to its users has achieved financial sustainability.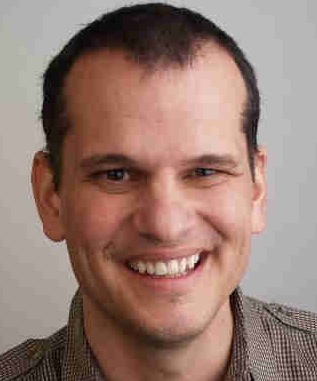 Timothy Karr, Campaign Director for Free Press, oversees all Free Press campaigns and online outreach efforts, including SavetheInternet.com and our work on public broadcasting, propaganda, and journalism. Before joining Free Press, Tim served as executive director of MediaChannel.org and vice president of Globalvision New Media and the Globalvision News Network. He has also worked extensively as an editor, reporter and photojournalist for the Associated Press, Time Inc., New York Times and Australia Consolidated Press. Tim critiques, analyzes and reports on media and media policy for the Huffington Post and on his personal blog, MediaCitizen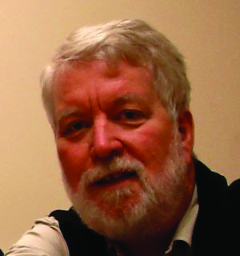 Lawrence Keyes (Larry) is principal with Microdesign Consulting Inc. which provides strategy and services to the government, health-care and education sectors. Microdesign's current focus is a start-up project developing hardware for delivering two-way interactive health-care programs to patients at home via multi-point videoconferencing for exercise, physical therapy, chronic disease management and rehabilitation. The project is a joint undertaking with the University of Vermont's Department of Rehabilitation and Movement Science and is funded by the National Institute on Aging of the National Institutes of Health. Larry holds a master's degree in information technology (MSIT) from the Rochester Institute of Technology.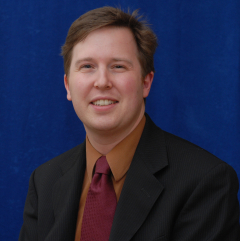 Sascha Meinrath is the Research Director of the New America Foundation's Wireless Future Program and coordinates the Foundation's Open Technology Initiative. Additionally, Sascha coordinates the Open Source Wireless Coalition, a global partnership of open source wireless integrators, researchers, implementors and companies dedicated to the development of open source, interoperable, low-cost wireless technologies. He is a regular contributor to Government Technology's Digital Communities, the online portal and comprehensive information resource for the public sector. Sascha has also worked with Free Press, the Cooperative Association for Internet Data Analysis (CAIDA), the Acorn Active Media Foundation, the Ethos Group, and the CUWiN Foundation. Meinrath is a Telecommunications Fellow at the University of Illinois in the Institute for Communications Research, where he is finishing his PhD on community empowerment and the impacts and interactions of participatory media, wireless communications, and emergent technologies.

Ellen S. Miller is the co-founder and Executive Director of the Sunlight Foundation. Prior to assuming this position in January 2006, she served as Deputy Director of Campaign for America's Future, where she directed its Project for an Accountable Congress. She is the founder of two prominent Washington-based organizations in the field of money and politics–"the Center for Responsive Politics and Public Campaign" and a nationally recognized expert on campaign finance and ethics issues. She has written frequently for TomPaine.com, The Hill, The American Prospect, and The Nation. Her experience as a Washington advocate for more than 35 years spans the worlds of public interest advocacy, grass roots activism and journalism. In addition to her more than two decades of work on the issue of money in politics, Miller was the publisher of TomPaine.com and a senior fellow at The American Prospect.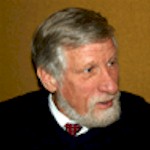 Dr. Timothy E. Nulty is president of ValleyFiber Inc. ValleyFiber is a division of ValleyNet, a Vermont non-profit, community-oriented telecommunications company headquartered in White River Junction (Hartford), Vermont. Previously, Nulty was General Manager, Burlington Telecom. Nulty oversaw the City of Burlington, Vermont's project of building and operating a state-of-the-art Fiber-to-the-Premises telecommunications network. Before moving to Vermont, Nulty was the Chief Economist of the US Senate Commerce Committee and then for the Energy and Commerce Committee for the US House of Representatives. He was a senior project manager for the World Bank and started a venture capital firm to fund telecom startups in Eastern Europe. For more, see [press].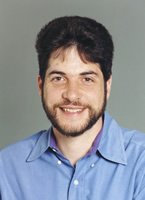 Jon M. Peha is the Chief Technologist of the U.S. Federal Communications Commission. He is also a Full Professor at Carnegie Mellon University in the Department of Engineering & Public Policy and the Department of Electrical & Computer Engineering, and has served as Associate Director of the university's Center for Wireless and Broadband Networking. He has been Chief Technical Officer of three high-tech start-ups, and a member of technical staff at SRI International, AT&T Bell Laboratories, and Microsoft. He has also addressed telecom and e-commerce issues on legislative staff in the US Congress, and helped launch a US Government interagency program to assist developing countries with information infrastructure. Peha consults for industry and government agencies around the world. His research spans technical and policy issues of communications networks, including spectrum management, broadband Internet, wireless networks, video and voice over IP, communications for emergency responders, universal service, secure Internet payment systems, dissemination of copyrighted material, e-commerce, and network security. Peha is a Congressional Fellow of the IEEE and a Diplomacy Fellow of the AAAS.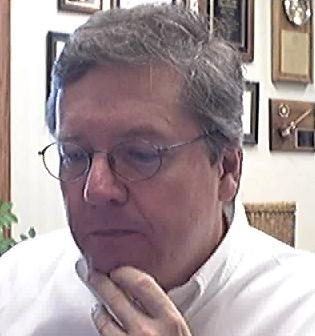 Billy Ray serves as the Chief Executive Officer for the Glasgow Electric Plant Board. He is closely involved in all areas of the municipally owned utility, including the implementation of radical changes to it. Under his direction, the Glasgow EPB, starting in 1988, constructed a ubiquitous broadband network throughout the community that incorporates the provision of cable television, telephone, utility telemetry, and high-speed Internet access into a new "Infotricity Utility" for the benefit of the people of Glasgow. This project has won many awards including the Energy Innovator Award from the American Public Power Association, the "Innovations in State and Local Government" award from the Ford Foundation in conjunction with Harvard University; the James H. McGraw Award from the McGraw-Hill publishing company; and, once tied with Insight Communications for most innovative cable company in the annual Interop Infrastructure Awards Program from Interactive Week magazine.
Billy has provided expert testimony before the Federal Communications Commission, the U.S. House of Representatives Telecommunications Subcommittee, the United States Senate Communications Subcommittee, the Commerce Department and others on the subjects of municipal ownership of broadband communications systems, competition in telecommunications services, and the concept of combining electric power and broadband to produce a new energy source, infotricity. However, his proudest accomplishments are his son, Bradley, and his daughter, Lauren.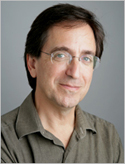 Andrew C. Revkin is the New York Times science reporter on the "beat" of global climate disruption. He travels the world, witnessing first-hand changes that may indicate bigger changes to come. He's surfing the edge of Internet reporting on his blog dotEarth.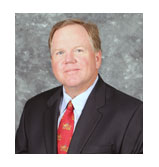 James Salter founded Atlantic Engineering in December 1995. Prior to that, he served for seven years as the general manager of Monroe Utilities Network, a municipal utility that owned and operated a broadband telecommunications system. In addition to providing electricity, natural gas, water, and wastewater services, the Monroe Utilities Network has thirty years experience in broadband communications. In the field of telecommunications, Mr. Salter has served in the role of operator, consultant, designer, and contractor. Mr. Salter currently serves as the Chairman of the Board of Atlantic Engineering Group and Chief Strategy Officer.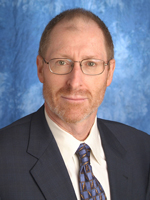 Chris Savage is one of the nation's leading legal practitioners on the Telecommunications Act of 1996. Shortly after its passage, he successfully negotiated the nation's first interconnection agreement between a cable operator and an RBOC. Since then, Savage has represented competing telecommunications providers (including firms using wired and wireless technologies) in state and federal regulatory matters, negotiating interconnection agreements, universal service, pricing, tariffing, and other matters, as well as representing various Internet-related entities in regulatory matters and issues relating to Web hosting, Internet addressing, and domain names. He is a partner in the Washington DC office of Davis Wright Tremaine LLP.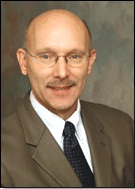 Bill Schrier is Director of the Department of Information Technology and Chief Technology Officer of the City of Seattle. Increasingly, people use technology – telephones, computers, e-mail, the world-wide-web, the Internet – to contact their government for service. Elected officials and City departments use the tools of technology – radios, telephones, computers, software applications, the Web, television– to deliver service to residents, and also to inform and involve constituents in the matters of government. The Chief Technology Officer and Department of Information Technology make sure these technology tools are up-to-date, efficient and effective in the business of government – thereby making a difference in the lives of the people of Seattle.
Bill is fully geek. For example, he has a Facebook page, he's on LinkedIn, and has a blog called The Chief Seattle Geek. There's also an audio interview with American City & County's Lindsay Isaacs at PTI's 2007 Technology Leadership Conference about the city's multi-million-dollar plan to connect every home and business with fiber optic cable. (Note: first 33 secs is a commercial.)
Derek Slater is a Policy Analyst on Google's public policy team. He focuses principally on telecom policy and copyright law in the U.S. and abroad. In November, he and Professor Tim Wu published "Homes With Tails," a paper exploring the deployment of customer-owned, last-mile broadband connections.
Prior to joining Google in September 2007, he was the Electronic Frontier Foundation's Activism Coordinator. Derek joined EFF's staff after graduating in January 2006 from Harvard College with a B.A. cum laude in Government. He was also a researcher at Harvard Law School's Berkman Center for Internet and Society, becoming the first undergraduate to be named a student fellow and contributing to several papers on copyright law and digital media. Derek's work has been discussed in publications including the Washington Post, News.com, and the Boston Globe.
You can find Homes with Tails (summary, pdf paper)at the New America Foundation's site. There's also a video panel discussion (1 hr 37 min) about it.

Eva Sollberger produces editorial and advertising video for the Seven Days website. Her weekly Stuck in Vermont vlog profiles local artists and oddballs. Prior to joining Seven Days, she worked in the film industry for more than 10 years, producing visual effects on big-budget pictures, staffing the San Francisco International and Sundance film festivals, and projecting 35mm films at art houses.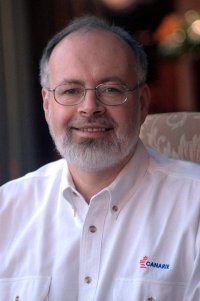 Bill St. Arnaud is Director of Network Projects for CANARIE Inc., an industry government consortium to promote and develop information highway technologies in Canada. At CANARIE St. Arnaud has been responsible for the coordination and implementation of Canada's next generation Internet initiative called CA*net II. More recently he is coordinating the CANARIE initiative to build the world's first national optical Internet network as announced in the February 1998 Budget. Previously St. Arnaud was the President and founder of a network and software engineering firm called TSA ProForma Inc., a LAN/WAN software company that developed wide area network client/server systems for use primarily in the financial and information business fields in the Far East and the United States. In 1989 TSA was sold to business interests in Hong Kong and Toronto.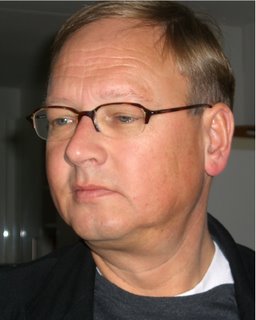 Dirk van der Woude is the program manager of the municipal broadband policy of Amsterdam. The city recognizes the necessity of an open and future proof broad network as an essential precondition for a sustainable and competitive economy and society. In the broadband program services were developed and experimented with. As the municipality found the market failing to build the necessary network it brought about a commercial company, GNA, that found commercial partners to co-invest. GNA now rolls out a fiber to the home network, point to point. In December 2008 the Dutch Regulators elevated the Amsterdam approach to become the national policy. In February 2009 it was announced that incumbent KPN joins Amsterdam to roll out of open point to point fiber. On March 4, 2009 the Dutch Trade Minister called upon all Dutch municipalities to follow Amsterdam's example to co-invest in the roll out out of open fiber networks.
In separate projects Dirk is closely involved in having all Amsterdam schools as well as many theatres connected with 1 Gigabit symmetric connections by Summer 2009. In 2007 he was awarded the prestigious national Vosko Award for Perseverant Innovation. Dirk (1955) studied management sciences and sociology in Amsterdam and Utrecht.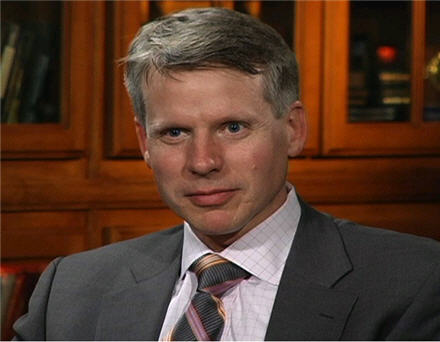 Chris Vein is San Francisco's Chief Information Officer and Executive Director, Department of Telecommunications and Information Services. In these capacities, he provides policy guidance on the City's technology vision, provides telecommunications and information technology services to city departments, as well as guiding technology and cable television franchise policies. Prior to his employment in San Francisco, Vein was an AVP for Operations at Science Applications International Corporation (SAIC). He began his career in Washington, DC working in the Executive Office of the President. As a high ranking non-political appointment, Vein was Director of Administrative and Financial Services for the White House, serving the Clinton, Bush, and Reagan Presidencies.
Here's a little about Chris in a video interview from ZDNet's CIO sessions (Mar 2007).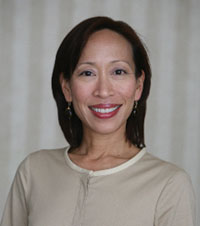 Esme Vos is the founder of MuniWireless.com, the portal for information about municipal wireless broadband projects around the world and a partner with Isen.com to produce F2C:Freedom to Connect. Vos began Muniwireless in 2003 as a blog and turned it into a small publishing operating with conferences, seminars and webinars. Vos is an intellectual property lawyer who has advised European and US technology companies. She was the Chief Legal Officer of Spray Network, a pan-European portal and Baan Business Systems, a global enterprise resource planning (ERP) software vendor and VAR. Vos is based in Amsterdam.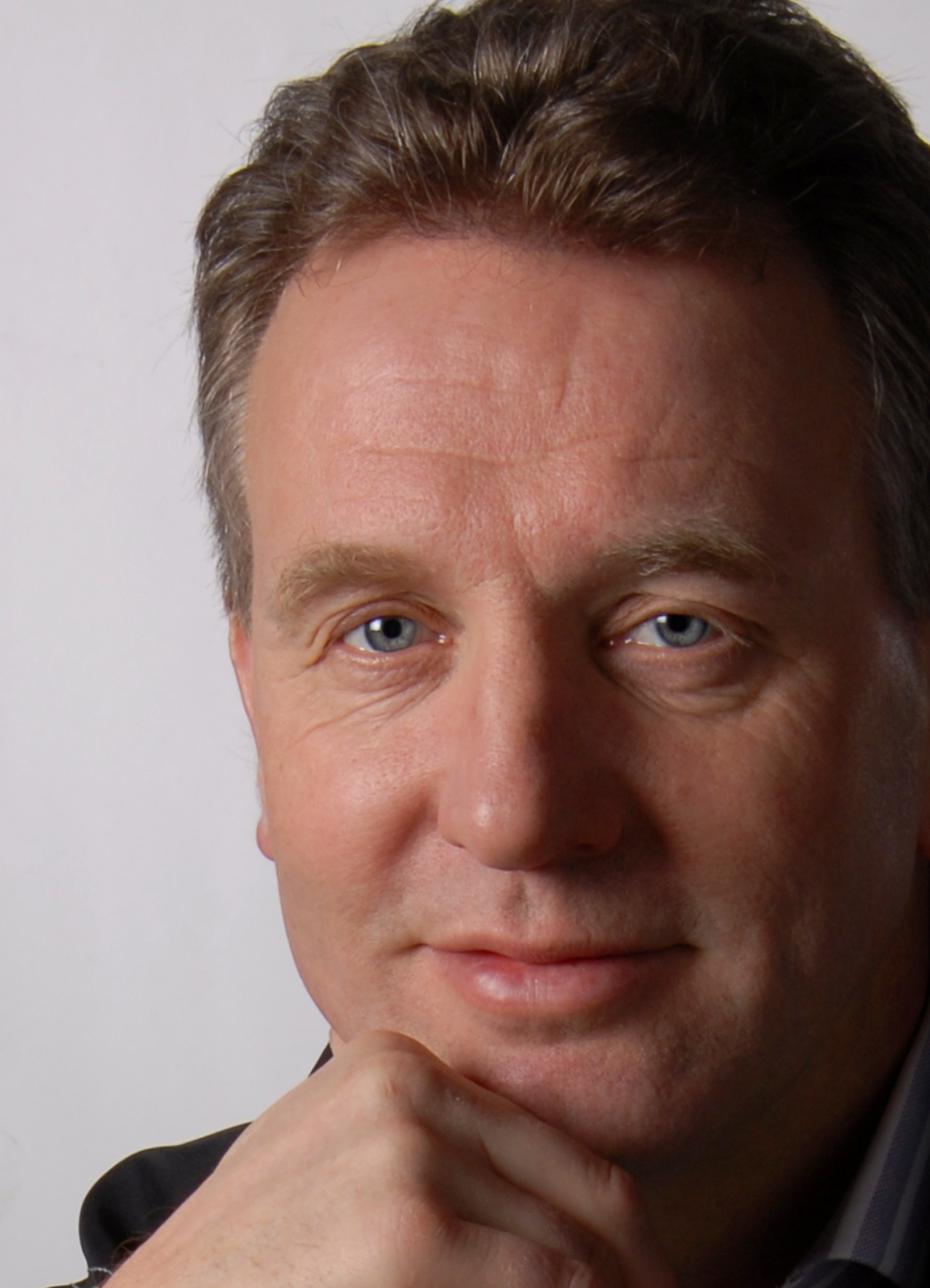 Herman Wagter is the CEO of GNA (Citynet Amsterdam). He has been involved in Citynet from its inception, as Program Manager. He holds a MSc. Degree and has 30 years of experience in various senior management positions in international companies, ranging from high-tech to services. He has an passion for investigating the drivers of the change we are experiencing (the end of cheap oil, hyperconnectivity, lean thinking) and writing about them in his blog www.dadamotive.com.

Kevin Werbach is a leading expert on the business, policy, and social implications of emerging Internet and communications technologies. Werbach is an Assistant Professor of Legal Studies at The Wharton School, University of Pennsylvania. He is also the founder of the Supernova Group, a technology analysis and consulting firm. He advises companies and writes about emerging trends in communications and information technology. He organizes Supernova, a leading executive technology conference. Werbach is also a former editor of Release 1.0.
More recently, Kevin Werbach was co-leader of President Obama's FCC Transition Team. He authored the 1997 FCC report entitled, "Digital Tornado." Kevin will discuss his experiences on the Obama FCC Transition and the prospects for the new FCC.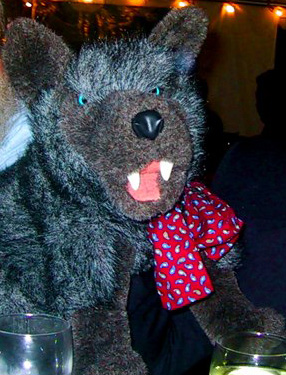 Timber Wolf is Market Stability Officer at Cullem, Eaton & Thrive, and Spokeswolf for the Creative Destruction Coalition, a loose assemblage of predators dedicated to culling lame businesses and older slower network technologies from the herd. Mr. Wolf denies all association with responsible regulatory agencies.